The Beginner's Gift – Free Download of a Classical Fiqh Manual
Visitors to this website maybe aware of the classical Hanafi fiqh primer entitled The Beginner's Gift which we published back in 2011, and were joined in the UK for its launch by Shaykh Yahya bin Muhammad al-Mulla of al-Ahsa (Saudi Arabia).
Though the book was published in 2011, the translation project started almost exactly 10 years ago to this day on the 20th of October 2006 whilst sitting in the Masjid al-Nabawi al-Sharif in the month of Ramadan. The publication of this work crept along slowly until we were finally able to publish it in 2011 with the help and support of a number of people who were acknowledged in the book, may Allah Taala reward them abundantly!
The objective of this project was to provide a classical Hanafi fiqh primer for students to study the basics of purification and prayer in a short space of time. It was therefore thought that to better enable this text to be studied and benefited from more widely that it be uploaded online for interested teachers and students to download and use in a classroom setting or for personal reference.
Some Features of this Translation
The first section of book after the introduction contains the Arabic text with facing translation is presented alone without any commentary
The second section of the book consists of a detailed commentary containing:
160 hadith and numerous Qur'anic verses cited as evidence for the fiqh positions in the text
References to a number of works on Hanafi fiqh
The presentation of the text and commentary in different colours to aid clarity
The third section of the book contains six appendices to the text including:
An introduction to the history of the Hanafi madhab in Eastern Saudi Arabia
A brief essay in defence of the Hanafi school authored by recent notable scholar of the Mulla family
Having taught this in depth a couple of years ago I noted some minor typos and corrections which we hope to be able to rectify at some point in the future insha Allah.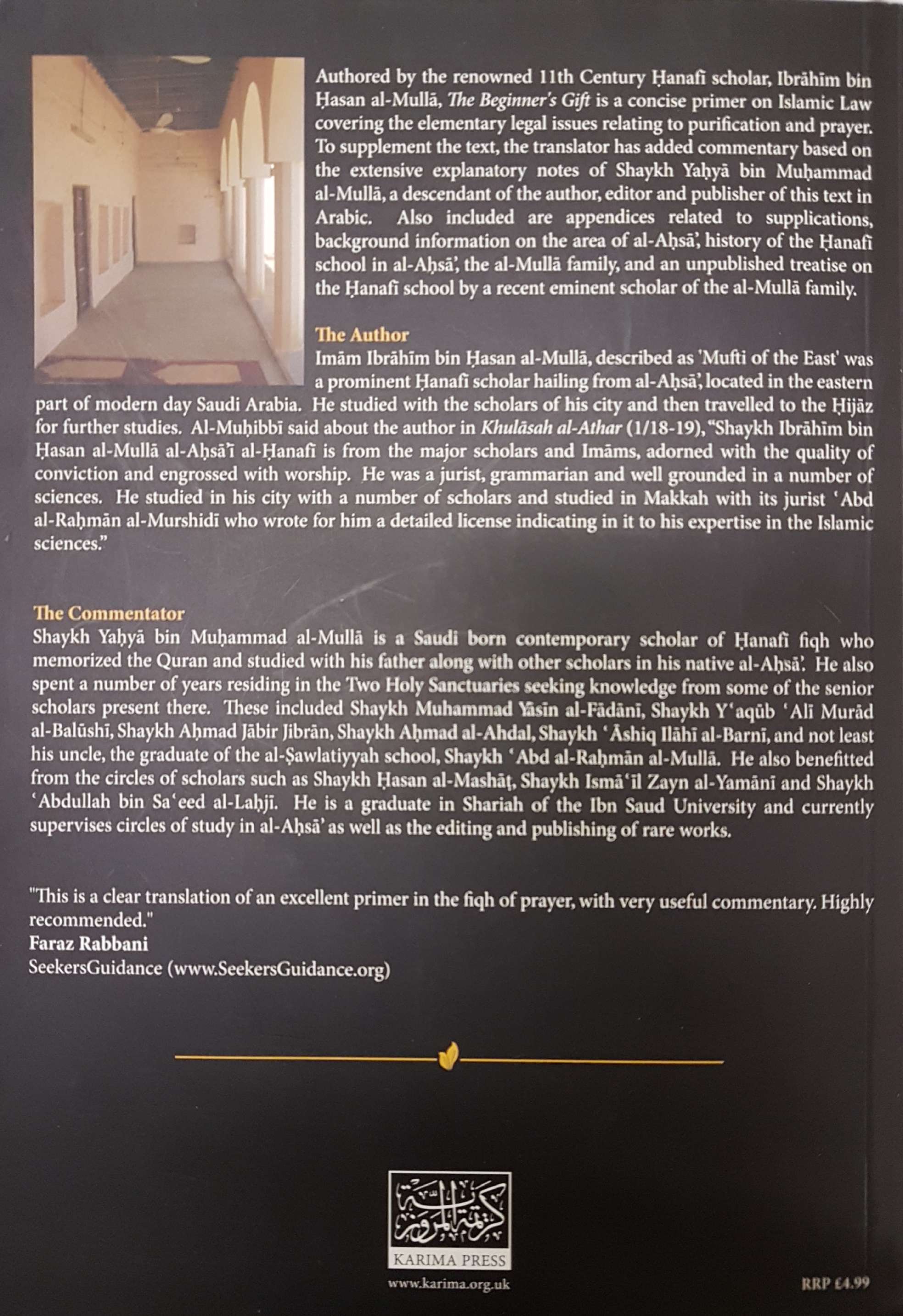 Download the full book

– HERE